Vintage clothing is an adventure so it would never be out of style. There are some things to consider when shopping for vintage clothing. The following tips will help you shop for vintage fashion with ease.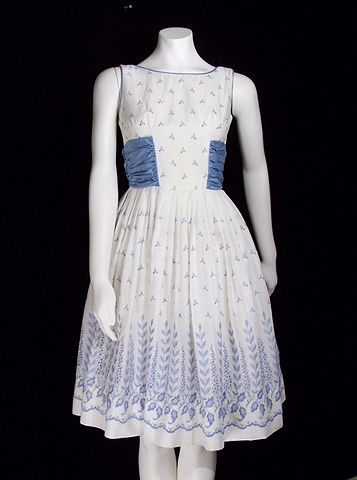 Always check the size. Check the size of the clothes you want to buy so try the clothes on. Try them on for size before you pay for them. It would spare from the trouble of running back to the store to exchange the clothes for the size right for you.
What if you buy vintage clothing online? Before you make a purchase ask the seller for the exact measurements of these clothes. You should know your body measurements to convey the right size of clothing you want. Buy something that fits you right now. Do not buy something that's a size too small for you assuming that you can lose weight. You do not want to waste money on clothes that you would not even be able to wear, especially if it was a unique piece of vintage clothing.
It is important to note that genuine vintage clothing usually comes in smaller sizes compared to the sizes of clothes today. Also, when buying dresses or coats, know the appropriate length that would fit your height.
Other things that should be taken into consideration when shopping for vintage clothing are the colours, patterns and prints. Vintage clothing reflects the styles and trends of the later era. They are defined mostly by the prints and patterns of the fabrics.
Common prints seen on vintage garments are floral or paisley prints. You should know to select the size of the prints, too. Know that smaller and finer prints can make a person look slimmer and bigger or bolder prints emphasise features.
As for patterns, checkered and polka-dotted outfits are considered vintage style. They look great on jackets. When it comes to striped patterns, most often vertically-striped clothing looks more appealing than the horizontally-striped ones. The thing about striped patters, vertical stripes give make a person look tall while parallel stripes add width.
Of course, the price is always a thing to consider when shopping for vintage clothing. You do not have to spend a lot when shopping for a vintage outfit. If you worry about your budget you may want to consider shopping for second-hand vintage clothing. It is not bad just check for damages on these clothes. If you find minor damage, think if you can fix it. Sometimes you might find something for a steal in second-hand stores.