Is your closet full of used clothing that you do not wear anymore? Do you want to dispose of those stack of unwanted used clothes? There are several ways you can do to dispose of your used clothing items.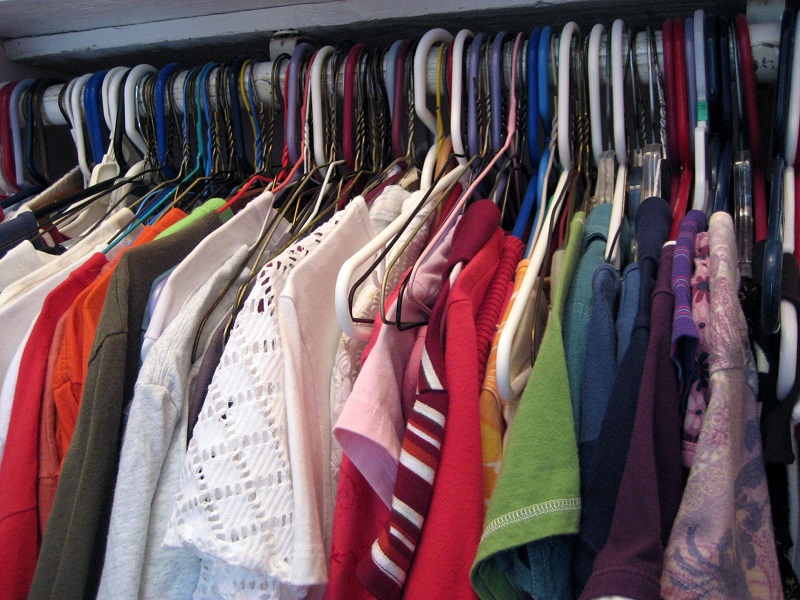 Offer Your Clothes For Sale To Friends
You may want to consider selling clothing to your friends. If your clothes are in good condition and have friends who are the same size as you, then offer your unwanted used clothing for sale to your friends.
Schedule a Clothing Swap Party
Organize a party where friends can swap used clothes that they no longer wanted in their closet. Each one can swap one clothing item for one of similar value with another person.
Sell Used Clothes at a Flea Market
A flea market can be an excellent venue to dispose of used clothing items. Consider renting a space in a local flea market for a weekend if you have a lot of used clothing items you want to get rid in your closet. You can find a rental space for a reasonable price, and the opportunity to make money on used clothing.
Set Up a Garage Sale
Advertise a particular date you will hold a garage sale at your home or participate in a group garage sale to sell your items. After the garage sale, you may consider donating the remaining items to a local charity.
Donate them to a Local Charity
If you just want want to get rid of the stack of unwanted clothes in your closet, you may donate them to charity. Look for a charity that accepts clothing donation and one that you feel comfortable supporting.
The above options will help you to get rid of those used clothing and accessories items that you want out of your closet.